High Safe Australia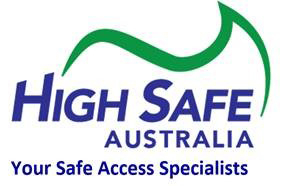 "Our Vision" to provide the best Safety & Access Solutions to the World.
We own our work and result, provide the right training and upskilling. Adapt to changes in industry, regulations & lead best practice, Provide robust QA/HSE Systems and Provide the right resources for each job.
Our Solutions and Services include:
Height Safety Risk Assessment and Audit
Height Safety System Inspection and Asset Maintenance
Plant and Roof Access System
Walkway, Stairs and Ladders
Guardrail & Edge Protection
Single Anchor Points
Temporary Systems.
If you have any questions please contact Adam on M: 0410322717 E: adam@highsafe.com.au
Use our coupon Code "highsafe" to receive additional discounts and fast tracking.
AncCT Bolt Hanger S/S 10mm + AncCT Screw Anchor Bolt 10mm

FAIK 42-HAS 9 WSG

Regular Price: $1,595.00

Online Price $1,238.55
AncHJ Model 2000 DELUXE MASTER

Regular Price: $3,261.45

Online Price $2,965.55

HTPRO H101

Regular Price: $109.95

Online Price $76.95

Sling ABA LO7

Regular Price: $65.95

Online Price $54.95