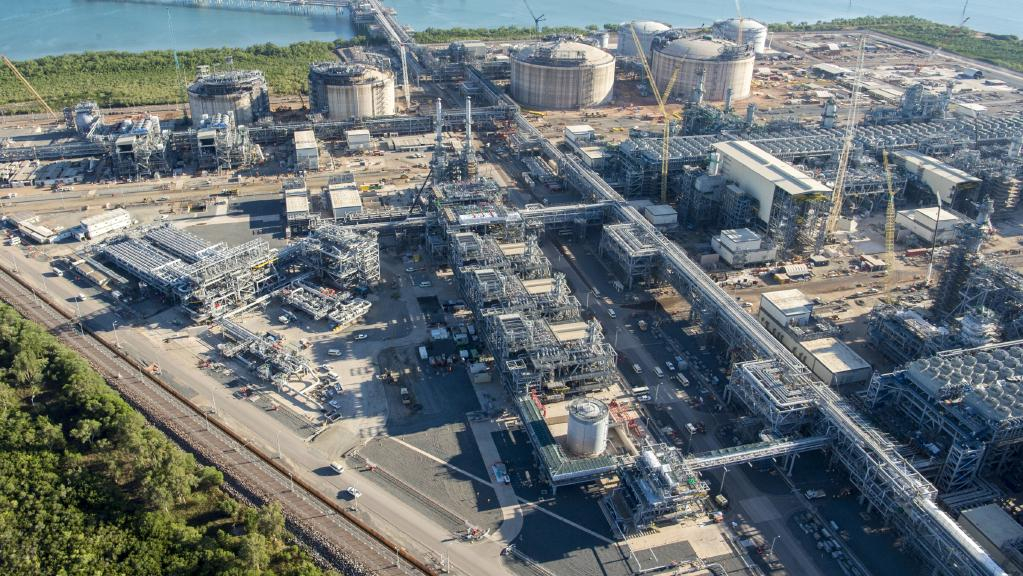 UPDATE: The man who died at Inpex on Wednesday night is understood to have fallen into the tank which was being filled with a dust-like substance.
The alarm was raised around 8pm when the man, who was wearing a harness at the time, fell into substance and disappeared below the surface, it is understood.
It's not clear whether the harness broke, or was not attached to anything.
EARLIER UPDATE: INPEX Darwin general manager Sean Kildare has called the death of a 56-year-old worker at the building site a "tragic incident".
"Inpex confirm his morning that a serious incident occurred at our Bladen Point construction site at approximately 8pm last night," he said.
"Unfortunately this serious incident resulted in the tragic death of one of our workforce."
Mr Kildare has confirmed construction on the site has been shut down.
"There will be no construction activity on site today but the contractors will be working with their relevant employers as to when they return to work," he said.
Some workers were concerned if they took the option to take the day off work, they would have to use their leave days in order to still be paid.
However it's understood workers must be paid if construction on the site was shut down by management.
Mr Kildare would not say whether Inpex employees would be required to take a day of leave today.
"Those are matters between the workforce and their relevant employers," he said.
"Inpex employees who are not at site today will be returning to work at the earliest possible opportunity and those arrangements are between them and their employer."
EARLIER: A 56-year-old Inpex worker has died overnight at the Bladin Point construction site.
The NT News understands the worker broke through temporary flooring.
An inside source said desperate resuscitation attempts were initially successful, but the man succumbed to his injuries.
The NT News has been told the man was working on the same site where another worker had a slip a week ago.
In that instance the Inpex worker slipped through scaffolding at the $34 billion construction site but was saved by colleagues.
The man was grabbed by workmates after a railing gave way on one of the cryogenic tanks.
He was not wearing a harness at the time. Harnesses are not required when railings are in place. Work was immediately suspended in the area.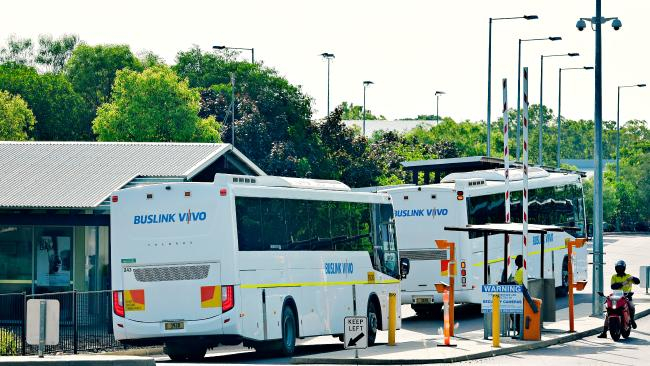 Inpex workers are transported back to the Manigurr-ma Camp after a work site fatality.

One worker with intricate knowledge of the Inpex project told the NT News today that deadline pressures to turn the Inpex from Greensfield Agreement to a Brownsfield Agreement (construction to production and therefore profit) was causing safety requirements to be overlooked.
"Their (INPEX) motto is Anzen Dai Ichi or Safety Number One, well that has just gone out the window," the source said.
Inpex has released the following statement following the worker's death: "Inpex Operations Australia Pty Ltd (Inpex) sincerely regrets to confirm a serious incident occurred at its Bladin Point construction site in Darwin at approximately 8pm (ACST) last night, that resulted in the death of a worker.
"Our heartfelt thoughts and condolences go to his family, loved ones and colleagues. The Company is now in the process of informing our workforce and providing access to counselling and the opportunity to spend time with colleagues. We are co-operating fully with relevant authorities."
Sources: ntnews