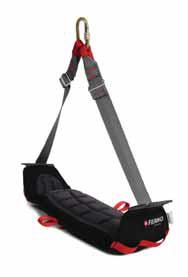 Reference: URGENT PRODUCT RECALL
Product: BOSUN CHAIR DELUXE
Product Code: VAI BOSUN DLX
During a routine inspection of a recently manufactured batch of Deluxe Bosun's Chairs, it was found that the underside of the chair has pronounced wear. This has the potential for the internal reinforcement slats to be removed or fall while suspended.
While this does not affect the safety of the operator using the chair it does present a danger from dropped objects under the Bosun Chair.
Ferno has immediately reviewed and modified the design of this product to eliminate this issue. The new design chair is identical in design and function and is available for despatch to you immediately.
Click here to buy the new design from HEIGHTECH