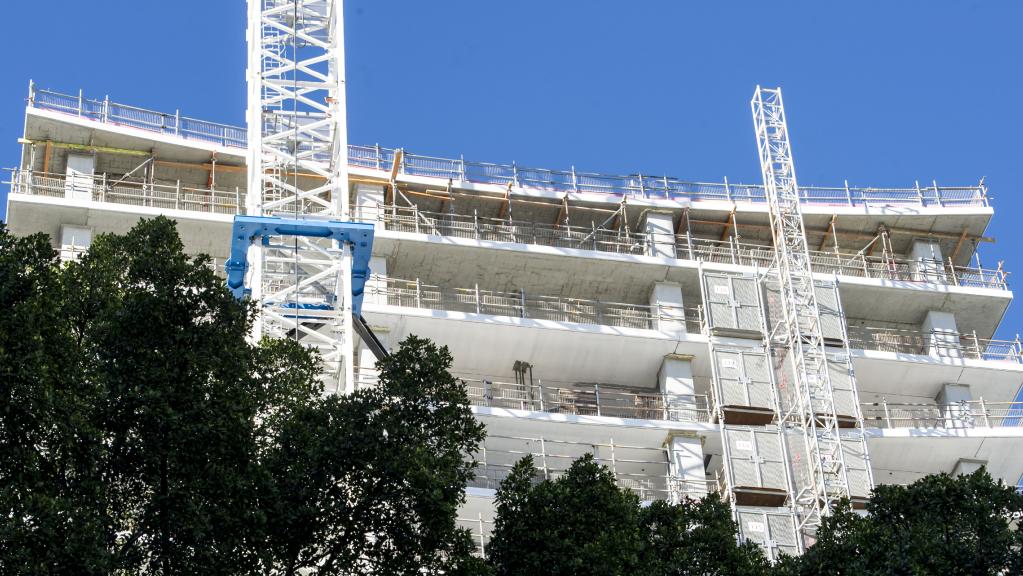 A 27-year-old German woman has died after falling 13 storeys at a Perth construction site on Monday afternoon. The woman fell at the 38-storey Finbar development on Adelaide Terrace at East Perth WA.
Worksafe said the woman had fallen down a ventilation shaft, from the 15th floor to the 2nd.
Her co-worker who was working just metres away from the German woman when she plunged to her death from the 15th floor on a construction site in Perth said the young woman was not wearing adequate safety equipment at the time of the horrific accident.
She said the German backpacker who had been working as a labourer on the site had already taken off her harness when she went back to finish a last strip of silicon in the airshaft "which only takes like two minutes".
Hanssen managing director Gerry Hanssen confirmed the woman wasn't wearing a harness at the time of the accident.
"She took her harness off only a minute before she fell," he said.
"She thought she finished her job and she went back to and she shouldn't have gone back to it.
"She should have had the safety harness on... that was the clear instruction and so there was zero reason for her to take it off.
He said all workers were given clear safety instructions before starting work on the site.
A WORKSAFE investigation continues into the tragic death of the German woman.