Choosing the right carabiner shape and locking system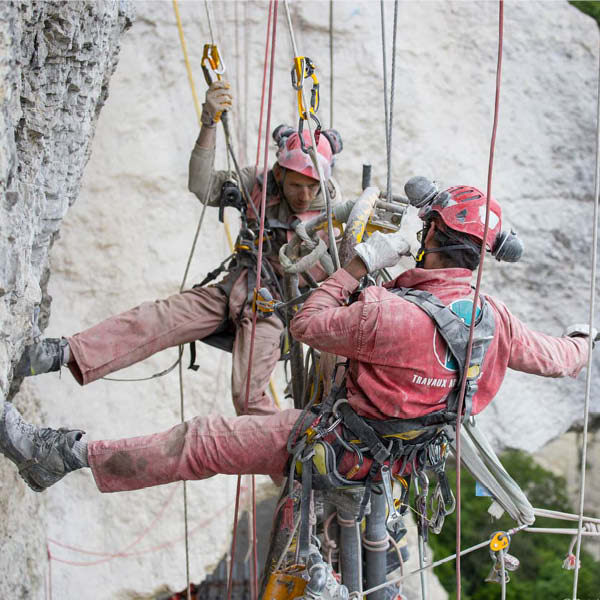 Petzl designs carabiners in a several shapes and with an assortment locking systems. This allows the user to choose the most appropriate and efficient features for a specific or wide variety of uses. Choosing the wrong carabiner often translates to reduced efficiency and/or comfort. In extreme cases it can reduce the level of safety as well.
Carabiner shapes

How to choose >
Carabiner locking systems

How to choose >
---
Proper carabiner use and best practices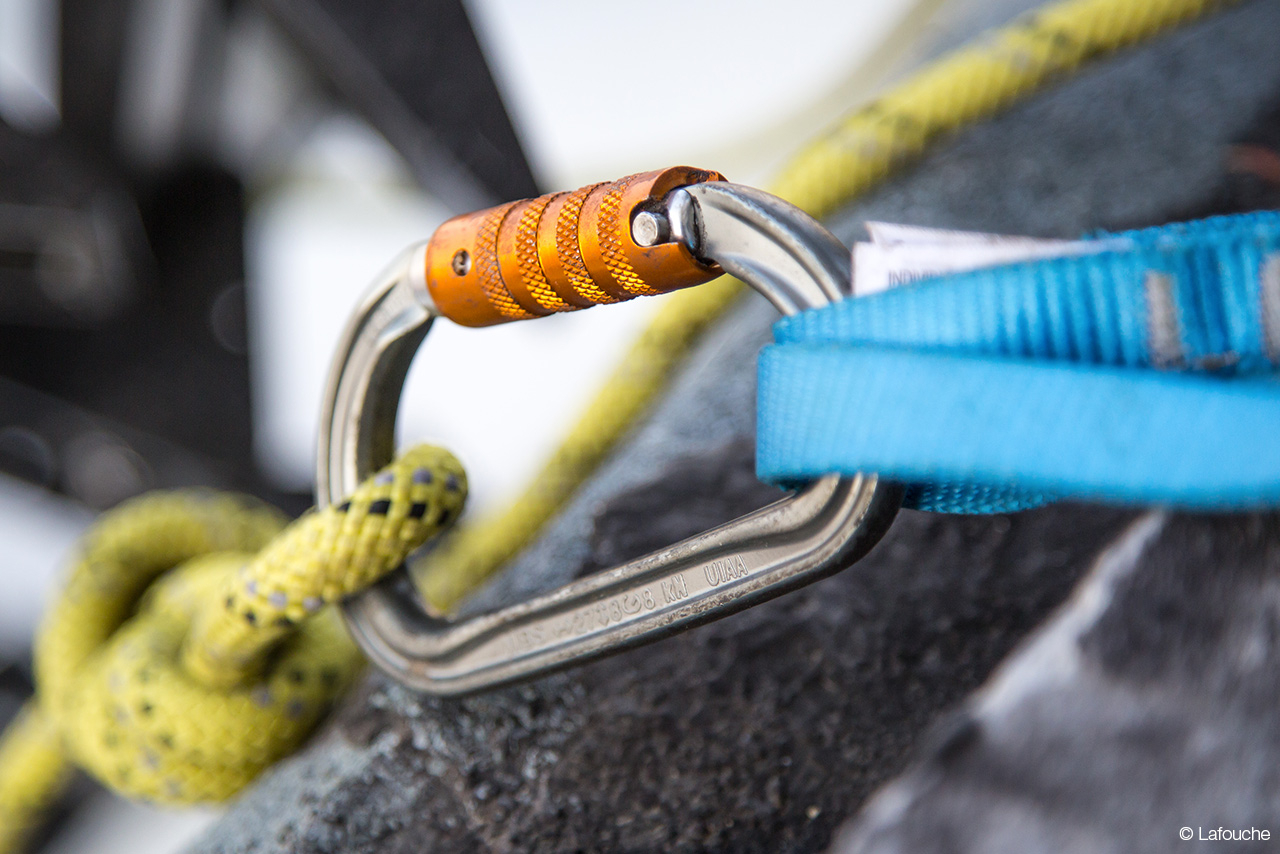 A carabiner is designed to be weighted along its primary axis, with the gate closed and locked. This is the carabiner's strongest position. All other positions increase the risk of a break or accidental opening, and therefore present a danger to the user.
Three best practices:
1. Choose the right gear
Make sure that the carabiner you choose is suited for the intended use and is compatible with the rest of your gear; use accessories for work positioning to place yourself in the best position.
2. Properly position the carabiner from the start
On your harness, on the anchor, on a descender, or at the end of a lanyard, when placing the carabiner, verify that it is properly positioned and closed.
3. Monitor the carabiner when in use
Carbiners move around when used, are pulled by the rope, bump up against the rock, and vibrate when you are on the move. Regularly check that the carabiner has not moved into a dangerous position and that the locking system stays closed in spite of vibrations.
Basic tips for carabiners

View the tech tip >
Examples of dangerous carabiner loading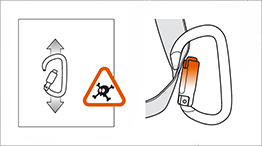 View examples >
Conduct a compatibility test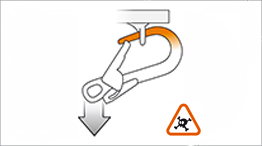 View the tech tip >
---
Choosing the right carabiner to connect a device to your harness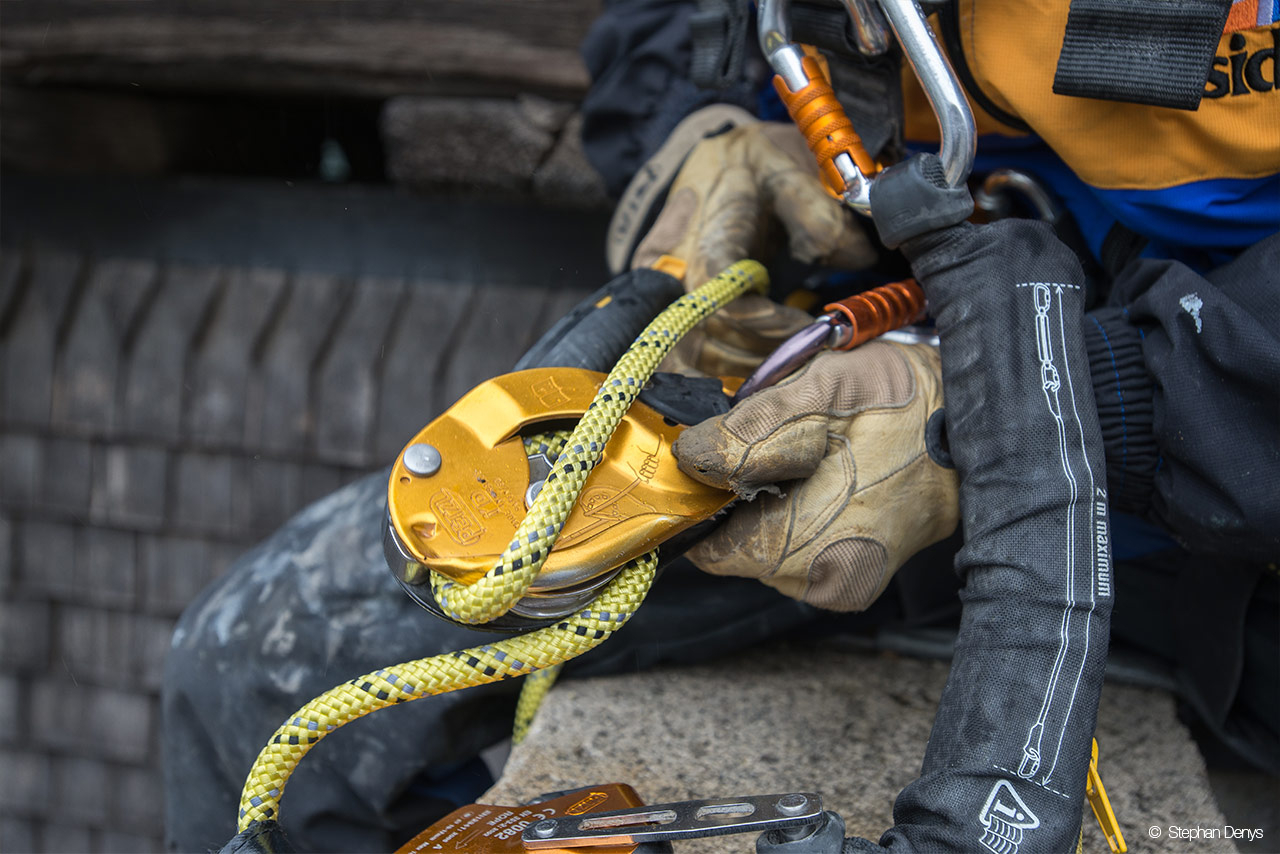 Based on a carabiner's shape, size of opening, and frequency of use, different devices do not connect to a harness with the same carabiner. The following tech tips will provide you with recommendations on the right carabiner to choose for several key devices.
---
Choosing the right carabiner for anchoring ropes, lanyards, hauling systems, and other uses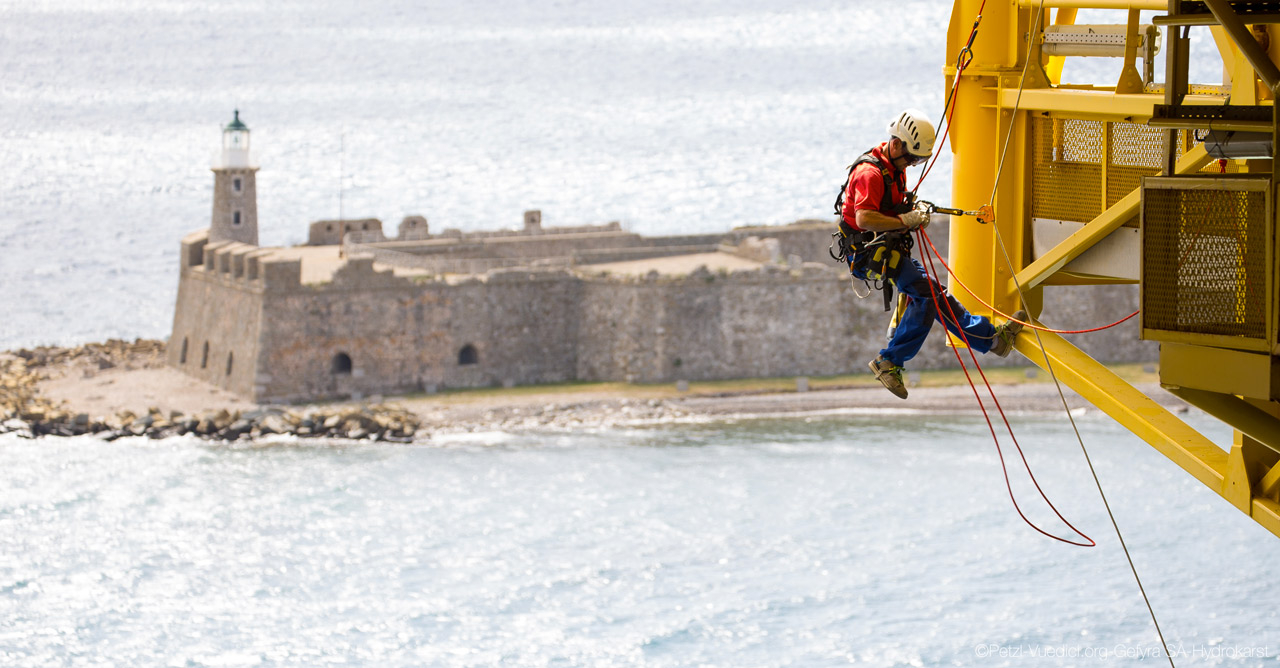 The situation is much different between the carabiner at the end of lanyard that will be constantly opened and closed, and the anchoring carabiner for a fixed rope that will remain closed for a long period of time without being checked. The following tech tips provide recommendations and the right choice of carabiner for most cases.
---
For all carabiner tech tips on petzl.com
On each activity page, the tech tips are organized by chapter: basics, choosing a carabiner, belaying, …